Our bodies are made up of 75% water, so it is very important to keep well hydrated so that we flourish and have a healthy body. A Divine H2O"s Structured Alkaline Water is especially hydrating water that will add to your healthy lifestyle. Nutritionists tell us that the key to exceptional good long-term health is by eating a well-balanced and healthy diet. Drinking healthy amounts of water is essentially and equally important by keeping our bodies well hydrated throughout the day.

Acidity/Alkalinity in our bodies is measured by the food we consume by their pH level. All the foods we ingest influence our body's pH. Our body is continuously fighting to neutralize the excessive acid to maintain a normal pH. Our bodies need Alkaline pH for good health.

To compare, A Divine H2O Natural Ionic Calcium Alkaline Water has a stable pH level of 9.5 -10, which counteracts the negative effects of our normal diet. A Divine formula for better health using a patented process to create the best all natural and stable high pH Ionic Calcium Alkaline Water available.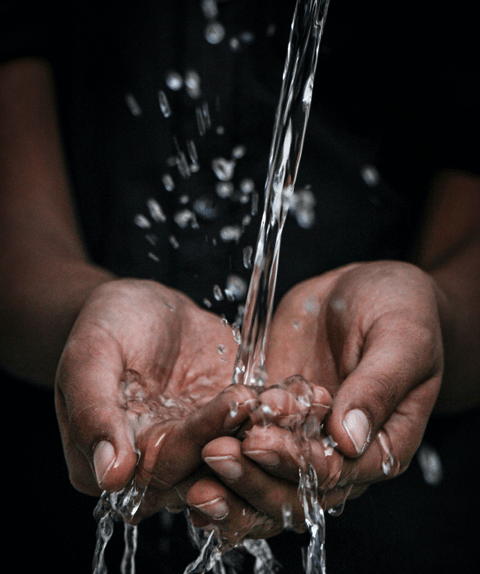 YOUR ENTIRE BODY
NEEDS WATER TO WORK
EFFICIENTLY!
LET'S BE WATER-SMART AND GET HEALTHY!
It's Excellent for health conscious people of all ages. Start now and get your pH in balance. Get rid of acid waste and and live a Healthier and more Vibrant Life! Here are some of the benefits that you will encounter by drinking A Divine H2O Natural Ionic Calcium Alkaline Water : Super Hydrating and Detoxifying, Boosts Immune System, Anti-Oxidant / Anti-Aging, Weight Control, Increases Energy, Increases Blood Flow, Replenishes Essential Minerals, Enhances Circulation and Metabolism, Healthy Hair and Radiant Skin, Stronger Bones, Nails and Teeth.
What makes the Creations at our Organic Juice Bar in Los Angeles so Unique? Our menu is a magical creation that has been passed down from generation to generation and we are now sharing it here at A Divine H2O. We use alkaline ice in our blends, wash all our organic fruits and vegetables in our Natural Alkaline Water and our Organic Chakra Smoothie menu is created in synergy to target a specific Chakra by Smelling the Chakra Oil. The Chakra Oil is a Unique Blend of Essential Oils and a Crystal that Balances the Energy Field.
The Smoothies have been created to ground, activate, heal and beautify the energy of the wheels of the body. It is a combination of fruits to ground the self and energies of first triangle of the body. "The Lower Triangle which is composed by the first, second and third Chakras. Also the Higher Triangle has been nurtured and elevated with a mix of fruit to help any individual to feel and taste the benefits of the Organic Chakra Smoothie. You can also purchase the Chakra Oil that you gravitate towards.
Root Chakra
- Root Blend and Root Shake (Foundation, Security & Habits)
Sacral Chakra
- Sexy Blend and Creation Blend (Feelings, Desires & Creations)
Solar Plexus Chakra
- Sun Beam and Ra's Potion (Self Esteem, Self Love, Will Power & Energizing)
Heart Chakra
- Divine Love and Amazing Heart (Healing, Compassion and Pure Love)
Throat Chakra
- Golden Voice and Soothing Voice (Speaking, Singing the Truth)
Third Eye Chakra
- Oracle Sight and Visionaire Eyes (Awakening, Intuition & Wisdom)
Crown Chakra
- Empress Halo, Adonis Crown and Amazing and Protective Light (Transcendence, Divinity & Majesty)
BREATHE AND REVITALIZE WITH A DIVINE OXYGEN BAR
On a Long Term Basis, OXYGEN flushes out impurities and Toxins out of the blood which are recognized as major factors in poor health. OXYGEN also has Anti - Inflammatory Benefits and Accelerates ones Healing Abilities. It also aids in recovery from work outs! The muscles heal faster!

OXYGEN contributes to faster healing when individuals are undergoing chemotherapy or surgery.

Headaches and Hangovers are relieved when more Oxygen is present!

Aids in Weight Loss! As we age, our metabolism slows down which causes weight gain. Concurrently with this aging process, our blood OXYGEN levels decline. By raising the OXYGEN levels in the blood, the body burns more calories efficiently.

Minimize Stress and Ease Fatigue!
OXYGEN BAR AROMA MENU
Lemongrass
- Uplifting Scent and is Antispasmodic which is used for asthma, bronchitis and throat infections. It improves circulation, lowers blood pressure, as well as relieving arthritis symptoms.
Vanilla
- Sweet and Sensual. Increases appetites and slows down your heart. Great for calming nervous individuals. Balances 1st Chakra. Helps with impotence, frigidity and sterility.
Orange
- Has a warm, uplifting, light-hearted scent. It balances and revitalizes, fights depression, banishes apathy, and awakens creativity and self -awareness.
Lavender
- Has a relaxing and calming effect that can relieve depression. It's great for mucular aches and pains and helps relieve IBS, stomach, and menstrual pain.
Peppermint
- Improves appetite, helps alleviate nausea and motion sickness, indigestion, and stomach aches. It relaxes and helps to relieve menstrual cramping.
Eucalpyptus
- Refreshing and invigorating, it clears blocked sinuses and soothes minor headaches, sore throats, coughs and helps you to maintain a good attitude.
DETOX PROGRAM
Detoxifying your body opens the door to healing and rejuvenation! Are you looking to turn back the hands of time on aging and degeneration?

We are conscious about cleaning the external body but not the internal body. Detoxifying our body helps us to eliminate toxic waste that accumulates over time. Mucus, parasites and worms exist in many of us robbing us of what ever nutrition we consume. Excess fat, fluid buildup (cellulite), pounds of impacted fecal matter and many other unsightly toxins play a pivotal role in sabotaging our health. Are you ready for a powerful internal shower and tune up?

The common results of completing A Divine H2O's Full Body Detox Program are weight loss (10-30 pounds), enhanced energy, mental clarity, more resilient and glowing skin, relief of depression, immune strength, regulation of bowel movements, elimination of cravings (especially sugar, junk food, etc.), enhanced willpower, better circulation and a rise in the libido.

This Detox will help Give you the Energy that your Body is Craving! Don't Forget to Drink our Alkaline Water as this is also the Key to making sure your Body is Hydrated!

This Detox Program is made with all Natural Supplements to effectively Cleanse your Body! Please visit our Alkaline Water Store as we also offer an array of Organic Alkaline Natural Supplements to tailor to your Every Day Needs.